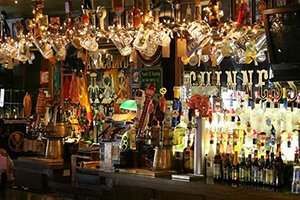 Oak Café
The Oak Café located at 1167 Oak St in Wyandotte is one of the city's most popular bars. They have an amazing selection of beer with several unique brews. If you're a beer lover, this is a place you definitely need to check out. The Oak Café has something for everyone. Mixed drinks are great as well and the Juke box has al your favorites. So what are you waiting for? Start you night out right with a few drinks at the Oak Café.
Location:
1167 Oak St.
Wyandotte, MI 48192
Phone: (734) 283-8380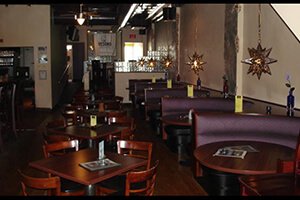 Gizzmos
If you like cocktails, Martinis, jazz music, and relaxing lounge atmospheres, then you'll feel right at home at Gizzmos, located at 3225 Biddle Ave in Wyandotte. Gizzmos has a great atmosphere at the drinks are superb. Stop in any night of the week for a drink whether you're in the mood for a unique or classic mixed drink or a beer!
Location:
3225 Biddle Ave
Wyandotte, MI 48192
Phone: (734) 284-3459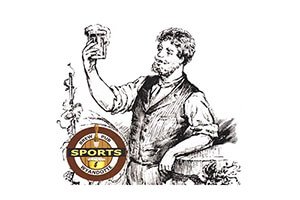 Sports Brew Pub
A long time staple in Wyandotte bar scene, Sports Brew Pub has a great variety of beer, a fun, casual atmosphere and friendly service. Any night out in Wyandotte should include a stop at Sports, located on the corner of Maple and 2nd St, at 166 Maple St.
Location:
166 Maple St.
Wyandotte, MI 48192
Phone: (734) 285-5060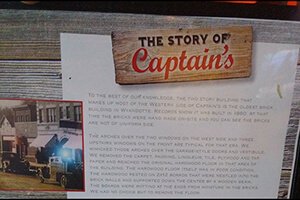 Captain's Bar
Captain's Bar is a bit of a newer Wyandotte bar, but quickly becoming a favorite for anyone who goes there. It's a small, intimate bar, with great drinks, friendly service, and a fun atmosphere. You're guaranteed a fun time t Captains Bar, located at 126 Oak St, so if you haven't checked them out be sure to go ASAP!
Location:
126 Oak St.
Wyandotte, MI 48192
Phone: (734) 246-5400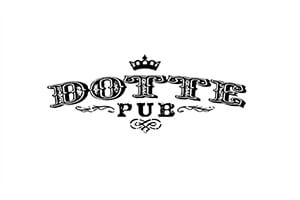 Dotte Pub
Located right next to Captain's at 116 Oak St is Dotte Pub, a small, fun, casual bar with friendly service, an intimate atmosphere, darts, and all your favorite drinks! The prices can't be beat and the Juke box has a good selection. Be sure to stop in the Dotte Pub and have a few drinks the next time you're out in Wyandotte!
Location:
116 Oak St.
Wyandotte, MI 48192
Phone: (734) 283-6883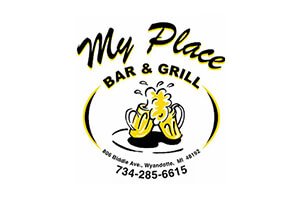 My Place Bar & Grill
One of the best bars in town, My Place Bar located at 806 Biddle Ave has everything you need for fun. Juke box, karaoke, darts, pool, plenty of beer, great mixed drinks, and great prices! If you're bar hopping in Wyandotte make sure My Place is on your list of stops! You won't be disappointed!
Location:
806 Biddle Ave.
Wyandotte, MI 48192
Phone: (734) 285-6615